Pain Consultants of West Florida About the Practice
In this video, we want to talk to you about who we are at Pain Consultants of West Florida. It is our goal to bring expertise in Pain Management right here in Pensacola, Florida. Pensacola is a beautiful city, but a beautiful city can be turned ugly through the lens of someone experiencing immense pain. So at PCWF, it is our goal to bring health and healing to Pensacola, FL.
As the premier pain management doctors on the Gulf Coast, we know the importance of tailoring your treatment to fit your needs.
Headaches are classified into two mains groups: primary headaches, which are caused by direct damage to the nerves in the head, and secondary headaches, which are caused by damage in other areas of the body or by traumatic injury or illness.
Learn More
Joint pain is one of the most common musculoskeletal conditions as it affects millions of Americans per year. Joint injections are a common treatment modality to address joint pain, increase mobility, and improve overall quality of life. Joint injections are typically some combination of an anesthetic and a steroid that is injected directly into a joint.
Learn More
Our Providers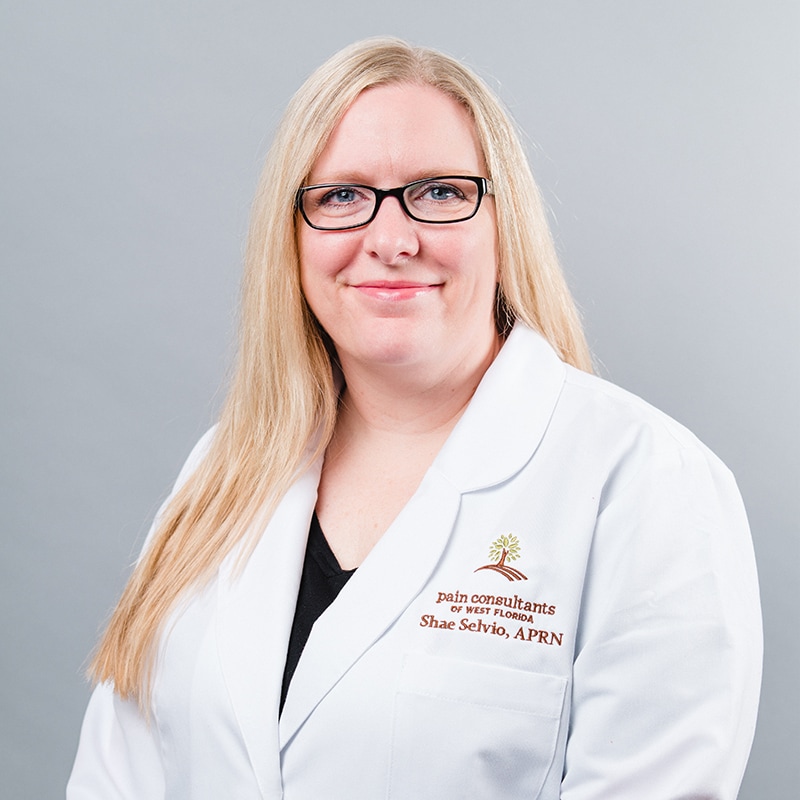 K. Shae Selvio, APRN
Our Providers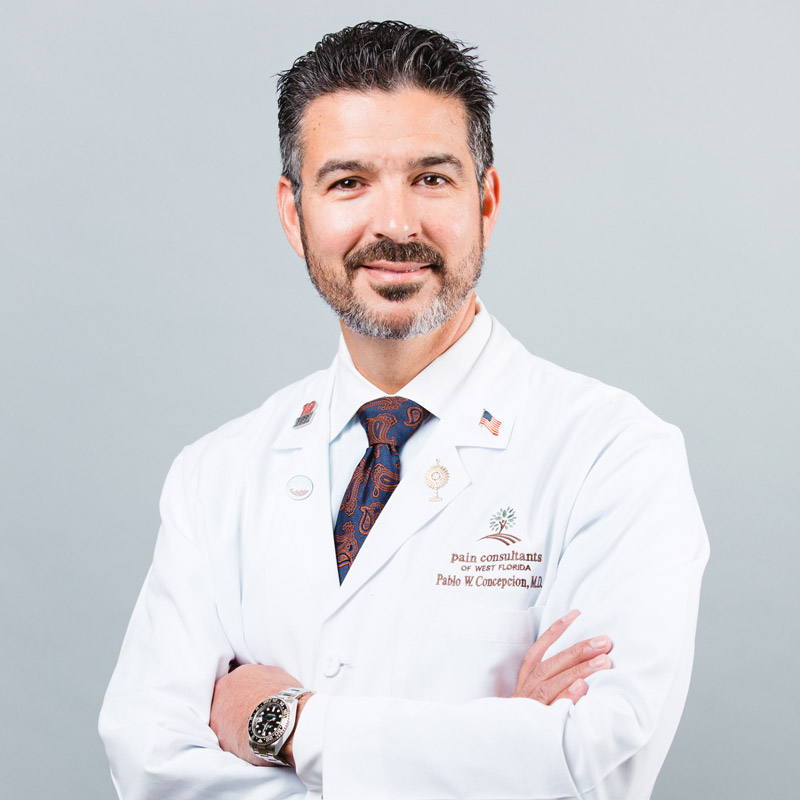 Pablo W. Concepcion, MD
Dr. Concepcion understands that time is of the essence in pain management, and believes in meeting the needs of his patients in a timely manner. His goal is to give patients back their quality of life, and furthermore, their hope. Dr. Concepcion has hospital privileges at Sacred Heart Hospital.
Our Providers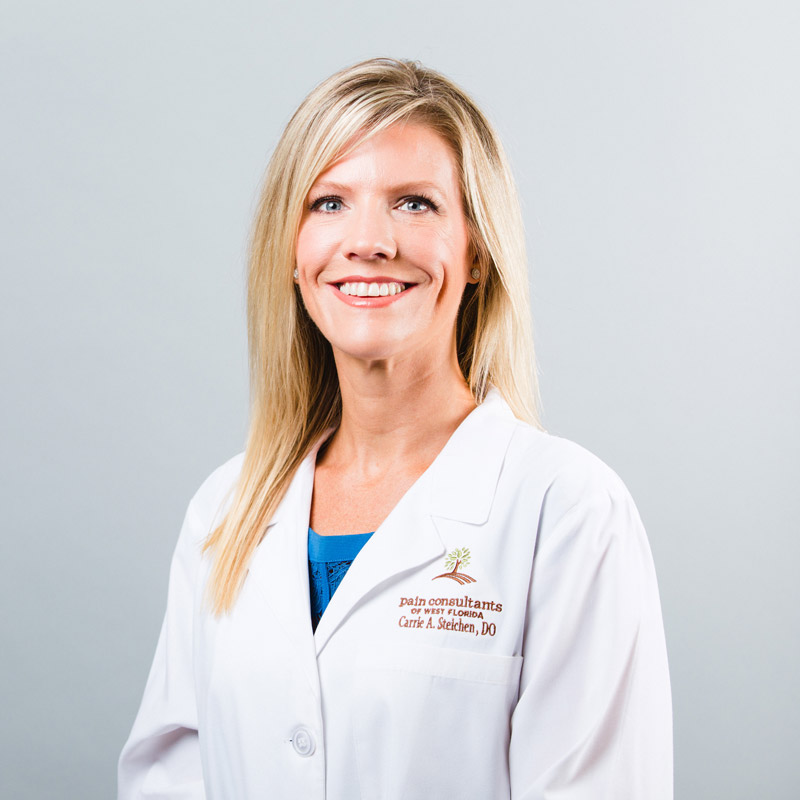 Carrie A. Steichen, DO
Dr. Steichen approaches her practice with a personal philosophy of combining her abilities and strong moral core with sound medical knowledge and honesty to get the best possible outcome for every single patient. One of Dr. Steichen's greatest hopes for the future is that she can continue to uphold the…
Our Providers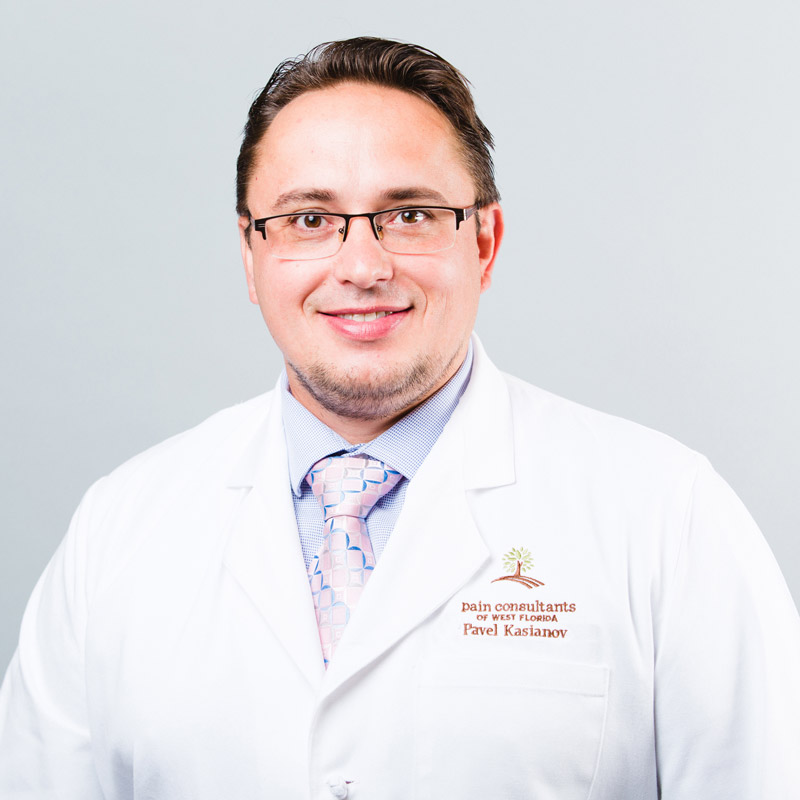 Pavel Kasianov, APRN-C
My philosophy for patient care revolves around creating an understanding relationship with each of my patients. As a Nurse Practitioner in pain management, my goal is to educate, encourage, and listen to my patients' needs while collaboratively ensuring a multidisciplinary, multimodality approach to symptom and disease management.
Our Providers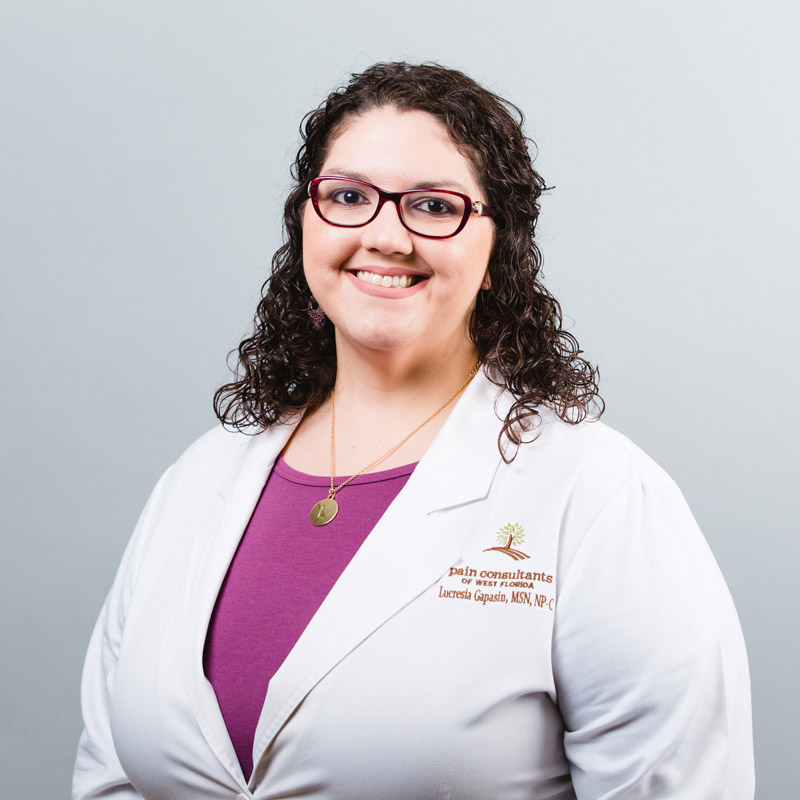 Lucresia Gapasin, APRN-C
As a PA practicing in pain management, I have the opportunity to establish ongoing practitioner-patient relationships. This allows me to get to know the patients so that I can treat the whole person using a multimodality approach. I am passionate about educating the patient in postural and movement techniques, lifestyle…
Our Providers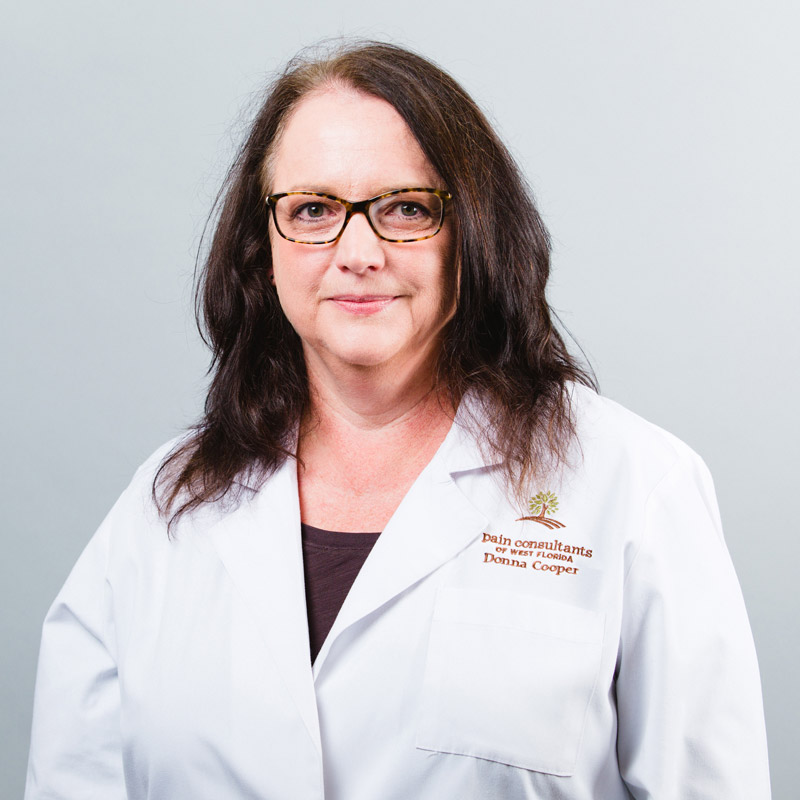 Donna Cooper, APRN-C
I always try to put my patients at ease. I encourage them to tell me about their concerns, their symptoms, and their history so that I can treat them most effectively. Listening and compassion are my best qualities. My goal is to decrease people's pain and help them return to…